About ABBS PU College
ABBS PU College, situated at Cholanagar, RT Nagar. The experienced, qualified and dedicated faculty are the best thing about the campus. The main motto of this campus is to attain the best possible outcome from the students by monitoring their academic performance from the very first day. Students are mentored, monitored and also motivated on one-to-one basis. Each and every faculty member in the campus needs to take proper care of the students ensuring each and every student prospers in his or her career.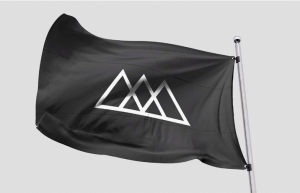 History
Samagra Sikshana Samithi Trust, Since it has become a coveted business school in South India, drawing a considerable number of applications from across the world each year.
At ABBS, we pride ourselves on our unique quiver of avant-garde learning tools, setting us apart as one of India's most future-fit business schools.
Our differential learning programmes have been crafted by seasoned industry leaders and feature an array of elements including industry interfacing, entrepreneurship development, live workshops, Management Development Programmes and publication development.
ABBS offers a bouquet of courses across management, commerce, life sciences, media and communication, each a careful blend of classroom learning and practical experience. The success of our programmes is mirrored in the variety of collaborations we have established with corporate houses in the past few years. We draw valuable insights from industry liaisons, and our alliances are geared towards student enhancement, enrichment and recruitment.
Located in India's Garden City, ABBS is surrounded by five sprawling acres of greenery and sunshine. With aesthetically designed classrooms, well-equipped hostels and state-of- the-art sports facilities, discover an ecosystem that is tailored to your needs.
SSS Trust
SAMAGRA SIKSHANA SAMITHI TRUST
The Beginnings
The Samagra Sikshana Samithi Trust (SSST) was founded way back in 1996 when India was in the threshold of globalization by a group of educationalists and visionaries. Led by the commitment of the Trustees, SSST has accomplished appreciable growth in more than one decade that it has just completed by setting role-model institutions for training the youth in Health Sciences, Basic Sciences, Management and Para Medical streams.
Academic programs such as Management, Health Sciences, Life sciences, Law, Commerce, Humanities, Information Technology, Executive education are being taught in the educational institutions of SSS Trust, a learning environment that befits the best anywhere in the world.
Governed by the scientific and academic eminence, the Board of the SSST institutions are led by Dr. B. Vijaypal Reddy, an accomplished medical professional.
The institutes which comprise SSS Trust are:
• Acharya Bangalore B-School
• ABBS School of Management
• Acharya Institute of Health Sciences
• Acharya College of Nursing
• Acharya Leadership & Research Institute
• ABBS Pre-University College
BOARD OF TRUSTEES
Chairperson : Smt. D Dhanalakshmi
Secretary : Dr. B. Vijaypal Reddy
Treasurer : Smt. B. Poornima Reddy
Trustees : Dr. B. S. Basavaraj
Sri. M Subba Reddy
SSS Trust's educational institutions have been the most sought after among the discerning students from both Bangalore and outside. This has been made possible by a careful building of a congenial atmosphere of learning and living. This includes friendly staff and management, student and responsive atmosphere and infrastructure design and décor.
Taking India Forward
At a time when India is getting into the mainstream globalization, what is keeping the pace accelerated is India's 'knowledge domain'.
The predictions that India will emerge to lead the world economy, depends solely on its 'intellectual capabilities'. Business education and Life sciences are the two-main science and technology fields which require tremendous intellectual inputs and the infrastructure for development of these are currently on the rise in India.
Governmental initiatives apart, one sees a strong commitment in the private sector to build the proper base for this intellectual growth through establishment of centers of excellence in advanced education.
Samagra Sikshana Samithi Trust is one such example.
Aims & Objectives
The Institutions In keeping with this tradition, the college has one primary goal: to form persons into men and women of competence, compassion, Conscience and Commitment.
The College directs its educational efforts to help students develop as critically reflective and socially responsible persons capable of exercising leadership in advancing the cause of human good in the world.

Anthem & Motto
"Leadership is the Capacity to Translate Vision into Reality"
Vision
To provide relevant education, consistent with the changing world, by integrating the best faculties and infrastructure to enable students to stand the test of time and be of utmost benefit to society.
Mission
• To create an interface with industry and academia.
• To offer value-added training programs in addition to the prescribed syllabus.
• To encourage knowledge synthesis through active faculty-student interaction.
• To enhance faculty knowledge base through regular training and seminar participation.
• To provide extensive experiential learning sessions enabling students to compete on a global level.
• To impart professional ethics and social responsibilities.